Joakim Skan-Dahl
A black and white photograph of Joakim

Vital statistics

Position
Driver of At-A-Tude
Age
29
Status
Metal Maniacs

Physical attributes

Height
6' 5"
Weight
213 lb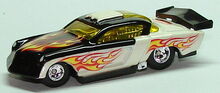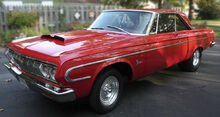 A former bassist for a small-town metal cover band called Demonic Anger, Joakim worked with the band for seven years, even producing an album called: Cancel All Hope. But due to lack of respect, Joakim left the band and took an interest in automobiles and racing.
Using the rest of the money from the album that he didn't spend on drugs and alcohol, Joakim purchased a 1964 Plymouth Belvedere with 500,000 miles on it. After Joakim had rebuilt the motor, he just happened to stumble upon Neil Mayas, the leader of the Metal Maniacs.
Joakim wanted to join, and as they say, the rest is history. He is now a key member to the Metal Maniacs.